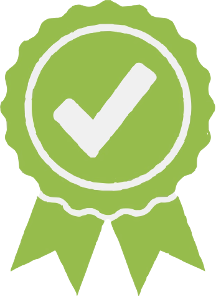 Greene Street Friends School (Preschool/Daycare)
PHONE: (215) 438-7000 SCHOOL TYPE: Preschool or Daycare Center GRADES: Infant-Toddler
Fast Facts
Director

Dr. Ed Marshall, Head of School

Phone Number

(215) 438-7000

Neighborhood

Germantown

SEPTA Routes
K-12 School
Cost
Accepts Subsidy
Provides Meals
Programs
Keystone STARS Rating
Accreditations
Student to Teacher Ratio
Mission
Greene Street Friends School, a PK to 8th grade school for boys and girls in Germantown, provides thoughtful and imaginative education rooted in Quaker values. We believe that through academics that nurture inquiring minds and cultivate a love of learning, and faculty who encourage discovery, innovation, and responsible citizenry, we prepare students not only for high school but also for life.
Points Of Pride
1. We have an 8:1 student:faculty ratio.- 2. Specials include art, music, physical education, technology and library, and Spanish for all students.- 3. We provide a 1:1 iPad program beginning in 6th grade.- 4. We participate in a Costa Rica Cultural Exchange Program.
Admissions Policy
Children must be 4 years old on the first day of school. Parent/guardian must: submit an application and a teacher recommendation (if applicable); and arrange a student and parent visit. The application deadline is January 15, though we encourage families to submit applications in the fall.
Safety and Culture
1. Excellent academic program which prepares students to attend the top magnet and private high schools in the area.- 2. Small class size and strong bond between students and teachers. Students are known.- 3. Warm, nurturing, and diverse community of students and families.- 4. Quaker education and life skills program that emphasizes feelings, conflict resolution, and healthy decision making.
Hours of Operation
| | |
| --- | --- |
| Sun | - |
| Mon | - |
| Tues | - |
| Wed | - |
| Thur | - |
| Fri | - |
| Sat | - |
Open Seats
No Data Reported