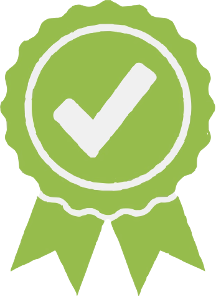 Jubilee School
PHONE: (215) 387-7592 SCHOOL TYPE: Preschool or Daycare Center GRADES: Infant-Pre-K (3-4 years old)
Fast Facts
Director

Karen Falcon

Phone Number

(215) 387-7592

Neighborhood

University City

SEPTA Routes

Bus (13, 34)

K-12 School
Cost
Accepts Subsidy
Provides Meals
Programs

PHLpreK

Keystone STARS Rating

3

Accreditations
Student to Teacher Ratio
Mission
Jubilee School provides an environment in which children build upon their wealth of creative, intellectual and social resources as individuals, and as members of a community. By integrating scholarship, social activism and the celebration of their heritage, students gain a sense of the riches of their legacy and the power of their individual and collective voices to affect change in their local and global communities. Our goal is to provide a private school education which is affordable to all.
Points Of Pride
There is a strong sense of community, mutual respect, openess and warmth displayed by students, teachers and staff. It is a welcoming, celebratory atmosphere. Working to create this atmosphere are teachers who are deeply committed to the philosophy of the school and their students. Jubilee teachers are curious, open to learn with their students, and unusually creative. Parents are also a vital aspect of Jubilee's strength. As a school, we consider parents as our most important partners.
Admissions Policy
Children must be between 3yo to 6th grade. (See our GreatPhillySchools K-12 profile for information on upper grade levels.)
Safety and Culture
We are continually looking to build our curriculum with new ideas and insights. Along with a strong arts program, we have recently added Mandarin as a second language. We are also exploring ways that we can increase our student body, so that we can accept more students from our waiting list.
Hours of Operation
| | |
| --- | --- |
| Sun | - |
| Mon | - |
| Tues | - |
| Wed | - |
| Thur | - |
| Fri | - |
| Sat | - |
Open Seats
| | |
| --- | --- |
| Grade Level | Open Seats |
| Pre-K (3-4 years old) | 1 |
| Total | 1 |