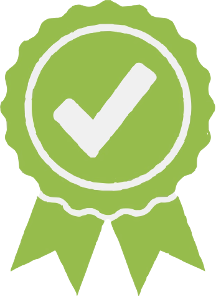 West Philadelphia Community Center
PHONE: (215) 386-4075 SCHOOL TYPE: Preschool or Daycare Center GRADES: Pre-K (3-4 years old)-6
Fast Facts
Cost

Per Week

Accepts Subsidy
Provides Meals

1

Programs

Head Start;PHLpreK;PreK Counts

Keystone STARS Rating

4

Accreditations
Student to Teacher Ratio

PreK: 10:1 / School Age: 12:1
Mission
CPA is on a mission to reduce poverty and injustice by providing high-quality services that nurture positive child and youth development, stable families across the life cycle, and thriving communities. This ambitious, but grave, pursuit starts with nurturing positive child and youth development and encouraging family stability. So, in providing these community services, we strive to help our neighbors thrive.

We have been on this mission for over 85 years. We have strong roots in the efforts of empowerment for Philadelphia children and youth to become positive citizens, decision-makers, and leaders. We achieve this by providing youth, their families, and their elders with high-quality, community-based programs, and services that promote character building, educational achievement, healthy lifestyles and teamwork.

Services are provided without regard to race, ethnicity, sexual orientation, age, gender, color, creed, or disability. 
Points Of Pride
Highly qualified staff
High-quality learning curriculum
Robust activity schedule
Nutritious meals
Boys & Girls Club of America Membership
Admissions Policy
Children are enrolled on a first-come-first-served basis. If programs are full, families are added to a waitlist and contacted in order of application submission.
Families will need to complete an enrollment packet specific to the program in which the child is being enrolled.
Safety and Culture
Our center follows all regulatory safety measures as mandated by DHS/OCDEL, Keystone STARS, and the Department of Health and participates in annual site inspections for each stakeholder.
Hours of Operation
| | |
| --- | --- |
| Sun | - |
| Mon | 7:30 AM - 6:00 PM |
| Tues | 7:30 AM - 6:00 PM |
| Wed | 7:30 AM - 6:00 PM |
| Thur | 7:30 AM - 6:00 PM |
| Fri | 7:30 AM - 6:00 PM |
| Sat | - |
Open Seats
No Data Reported