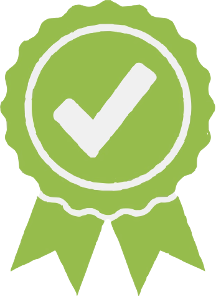 Saint Marys Nursery School
PHONE: (215) 386-0321 SCHOOL TYPE: Preschool or Daycare Center GRADES: Infant-Pre-K (3-4 years old)
Mission
SMNS provides childcare that cultivates imagination, curiosity, self-esteem, creativity and independence in students;- - - - SMNS promotes the importance of direct parent participation in the educational experience of the child;- - - - SMNS prepares children for kindergarten; - - - - SMNS improves its community by fostering economic self-improvement in low-income and/or single parent families by providing affordable, quality daycare that will enable the parents/guardians to be gainfully employed.
Points Of Pride
1. Reggio Emilia Inspiration - rich exploration curriculum for all developmental stages from 18 mos. to 10 yrs.- - - - 2. Pre-K program (for rising Kindergarten students) - excellent visual and theater arts programming.- - - - 3. Mixed age and parent co-operative setting- - - - 4. Partnership with the University City Arts League
Admissions Policy
Saint Mary's Nursery School (SMNS) provides early education and care for children from 18 months to 5 years of age. Additionally SMNS provides after school and summer camp programming for children from Kindergarten to 5th grade. - - - - An enrollment application can be found at stmarysnursery.org/enrollment-application ($60 app fee). SMNS does not discriminate in provision of services (stmarysnursery.org/policy-statement-of-nondiscrimination/). Siblings and families receiving CCIS may have preferential placement.
Safety and Culture
Saint Mary's Nursery School (SMNS) is engaged in continuous quality improvement. There are no safety issues currently; however, the board of directors, staff and parent community work in conjunction to address all facility issues as they arise.
Hours of Operation
| | |
| --- | --- |
| Sun | - |
| Mon | 8:30 AM - 5:30 PM |
| Tues | 8:30 AM - 5:30 PM |
| Wed | 8:30 AM - 5:30 PM |
| Thur | 8:30 AM - 5:30 PM |
| Fri | 8:30 AM - 5:30 PM |
| Sat | - |
Open Seats
No Data Reported