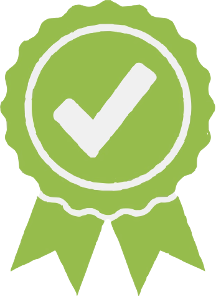 Chinatown Learning Center
PHONE: (215) 922-4227 SCHOOL TYPE: Preschool or Daycare Center GRADES: Pre-K (3-4 years old)-K
Fast Facts
Cost
Accepts Subsidy
Provides Meals

1

Programs

Head Start;Head Start Supplemental

Keystone STARS Rating

4

Accreditations
Student to Teacher Ratio

1:10
Mission
Chinatown Learning Center is committed to supporting the Philadelphia community by:
Providing high-quality bilingual education and care to preschool children.
Providing quality after-school and extracurricular enrichment programs to school children
Offering resources and support to help parents with limited English proficiency gain access to services that benefit their families.
Points Of Pride
Chinatown Learning Center (CLC) was established in 1993 in the heart of the Chinatown community and has been serving the community for over 25 years. 
CLC collaborates with many other community organizations so that resources can be provided for families. 
CLC provides a bilingual program that focuses on teaching children of immigrant families in the Asian American community, where English is a Second Language; as well as providing a cultural experience to others.
CLC is a Keystone Star 4 center.
Admissions Policy
Students will be admitted into the Pre-K Program if they are between the ages of 3- and 5-years old prior to September 1st.
Students should also be toilet trained, have completed the mandatory health assessments, and completed other paperwork prior to their first day. -
Students will be admitted without regard to race, culture, sex, religion, national origin, ancestry, or disability.
Safety and Culture
Chinatown Learning Center (CLC) will use positive reinforcement, redirection, planning ahead for prevention, encouragement of positive behavior, and structure with consistent rules emphasizing problem-solving. CLC will respect students and in turn, teach them to respect other people and properly. CLC will teach self-control in relationships with peers and adults. Any aggressive physical behavior is unacceptable.
Hours of Operation
| | |
| --- | --- |
| Sun | - |
| Mon | 9:00 AM - 5:00 PM |
| Tues | 9:00 AM - 5:00 PM |
| Wed | 9:00 AM - 5:00 PM |
| Thur | 9:00 AM - 5:00 PM |
| Fri | 9:00 AM - 5:00 PM |
| Sat | - |
Open Seats
No Data Reported