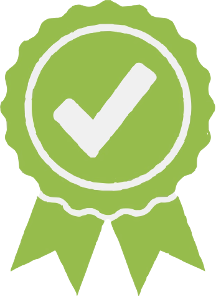 Lassin Early Learning Center
PHONE: (215) 677-7191 SCHOOL TYPE: Preschool or Daycare Center GRADES: Infant-Pre-K (3-4 years old)
Fast Facts
Cost
Accepts Subsidy

1

Provides Meals

1

Programs

Head Start;Head Start Supplemental;PreK Counts

Keystone STARS Rating

4

Accreditations
Student to Teacher Ratio
Mission
Federation Early Learning Services (FELS) provides excellence in child care and early childhood education for all families from diverse backgrounds throughout the Delaware Valley. 
FELS is a recognized leader, helping families access affordable child care, providing innovative programs for children and consultation services to the early childhood community.
Points Of Pride
1. Kindergarten teachers tell us that our children are well-prepared academically and socially for school.
2. Lassin has retained the gold standards of early childhood education (NAEYC accreditation and Keystone STARS ratings) since 2003.
3. This center, built specifically for child care, has been providing high quality programs for over 40 years.
Admissions Policy
Families are required to submit paperwork (questionnaire, health forms, emergency contact information, etc.) and have a brief classroom visit with their child during the tour.
Age requirements: toddlers - preschoolers
If at all possible, siblings are kept together within the same child care center.
Safety and Culture
FELS employs a full-time Director of Operations to ensure the safety of our center and playgrounds. Regular center walk-throughs are conducted, and addresses any maintenance and facility issues that arise. The center has enclosed playgrounds for each age group. The Bar excels that of other centers. This year, there will be ongoing classes by sports, music, and yoga specialists.
Hours of Operation
| | |
| --- | --- |
| Sun | - |
| Mon | 7:00 AM - 5:30 PM |
| Tues | 7:00 AM - 5:30 PM |
| Wed | 7:00 AM - 5:30 PM |
| Thur | 7:00 AM - 5:30 PM |
| Fri | 7:00 AM - 5:30 PM |
| Sat | - |
Open Seats
No Data Reported