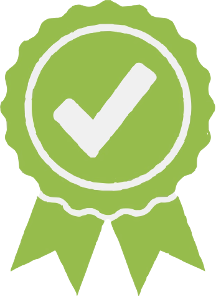 Mi Familia Child Care Center
PHONE: (215) 457-0463 SCHOOL TYPE: Preschool or Daycare Center GRADES: Toddler-Pre-K (3-4 years old)
Mission
To offer an atmosphere full of positive experiences, in which children can grow in order to learn about themselves and others around them. Together they will develop social and problem-solving skills, as well as respect for each other, in order to become good members of society.
Points Of Pride
Mi Familia Child Care Center was founded on March 31, 1999. It is a for-profit child care center dedicated to providing quality education for children. Mi Familia was founded by a loving family who believe that children need people who will listen and relate to them, care for them in a nurturing manner, give their imaginations room to grow, and fill their hearts with joy and love while their parents are at work on a daily basis.

It is our belief that children are aware at a very early age of everything that surrounds them, such as different ethnicities and individual physical differences and should, therefore, be encouraged to accept the many differences of people in society. At Mi Familia, no child or family member will be discriminated against because of race, religion, nationality and/or special need. We believe that all children smile and play in the same language, and that we all use our hearts for the same purpose.

Mi Familia is located in the Olney neighborhood of Philadelphia. It serves low income families in the Olney community as well as children in surrounding areas. -

We provide for children from the ages of 2 to 11-years old from diverse backgrounds. Demographically our percentages are as follows: 48% Hispanic, 35% African American, and 17% other. In addition, 69% of the population is subsidized. In the center, Spanish is taught and spoken.
Admissions Policy
We require parents to come in for an orientation and to meet the teacher. Paper work such as consent forms, physicals, agreements, and released forms must be submitted prior to starting.
Safety and Culture
All children are supervised at all times.
Hours of Operation
| | |
| --- | --- |
| Sun | - |
| Mon | 6:30 AM - 5:30 PM |
| Tues | 6:30 AM - 5:30 PM |
| Wed | 6:30 AM - 5:30 PM |
| Thur | 6:30 AM - 5:30 PM |
| Fri | 6:30 AM - 5:30 PM |
| Sat | - |
Open Seats
No Data Reported