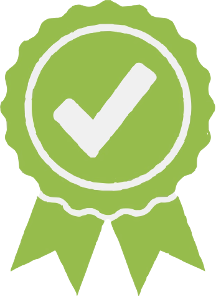 Visitation BVM School (Preschool/Daycare)
PHONE: (215) 634-7280 SCHOOL TYPE: Preschool or Daycare Center GRADES: Infant-Toddler
Fast Facts
Director

Elizabeth Bandura

Phone Number

(215) 634-7280

Neighborhood

Kensington

SEPTA Routes

Market-Frankford Huntingdon Station, 54

K-12 School
Cost
Accepts Subsidy
Provides Meals

1

Programs
Keystone STARS Rating

1

Accreditations
Student to Teacher Ratio
Mission
Visitation BVM School is a beacon of hope to the families of our diverse community. Through fostering positive relationships, we bring about unity in our diversity. Through addressing the unique needs of the whole child and recognizing each as a gift from God, we instill in our students a recognition not only of their giftedness but the giftedness of each person. We provide them with the tools and inspiration to be people of faith, life-long learners, and responsible global citizens.
Points Of Pride
Award-winning Children's Literacy Initiative Program:- - - - - - - - 1. CLI works with teachers to transform instruction.- - - - 2. Children become powerful readers, writers and thinkers and learn parts of speech and punctuation in a fun, vibrant literary environment- - - - 3. In a sample of 10 Catholic Elementary School classrooms, 92.3% of children scored at or above the national average on the Peabody Picture Vocabulary Test in Spring 2013- - - - 4. All teachers have degrees (BA/BS/MA/MEd) and have one-on-one professional development.
Admissions Policy
Must be 3, 4, or 5 by September 1st. Students must be potty trained, have a birth certificate and shot record.
Safety and Culture
School is completely secure during all hours. Access to the school is available through one main entrance that is monitored by cameras and intercom to identify and admit visitors. Teachers are part of the Distributive Leadership Program at the University of Pennsylvania. All teachers have degrees and have one-on-one professional development.
Hours of Operation
| | |
| --- | --- |
| Sun | - |
| Mon | - |
| Tues | - |
| Wed | - |
| Thur | - |
| Fri | - |
| Sat | - |
Open Seats
No Data Reported