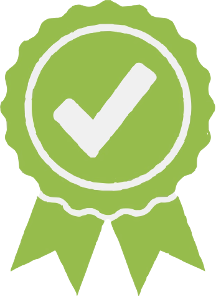 Your Childs World Learning Center Inc
PHONE: (215) 224-3915 SCHOOL TYPE: Preschool or Daycare Center GRADES: Pre-K (3-4 years old)
Mission
Your Child's World Learning Center, Inc. provides an environment that will help facilitate learning in a fun, exciting, and positive manner. We are interested in growing our children into mentally, physically, cognitively, and socially healthy individuals. We are continually providing new and exciting programs, materials, and educational possibilities. All toys, materials, etc. will be geared to the child's developmental level. Our curriculum incorporates a variety of learning activities designed to promote problem solving, creativity, self expression, and social skills.
Points Of Pride
1. Your Child's World Learning Center, Inc. is a family participation center.- - 2. We believe in the premise that a child greatly benefits from receiving love and support from the whole community.- - 3. On a daily basis your child will receive love, encouragement, positive guidance, enrichment activities, nutritional meals, and if necessary; support services from early intervention organizations.- - 4. We provide free preschool services to eligible families through our Head Start and Pre-K Counts programs.
Admissions Policy
All enrolled families must complete our required paperwork as well as comply with our age and income requirements.
Safety and Culture
We currently participate in the Keystone Stars quality initiative program. We are continuously striving to provide a higher quality of care. We are a Success by 6 program and we are a partner with the School District of Philadelphia to assist with providing quality preschool programs to eligible children.
Hours of Operation
| | |
| --- | --- |
| Sun | - |
| Mon | 7:00 AM - 6:00 PM |
| Tues | 7:00 AM - 6:00 PM |
| Wed | 7:00 AM - 6:00 PM |
| Thur | 7:00 AM - 6:00 PM |
| Fri | 7:00 AM - 6:00 PM |
| Sat | - |
Open Seats
No Data Reported