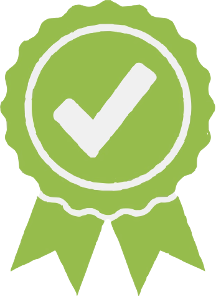 Pequenos Pasos De Aspira
PHONE: (215) 455-1300 SCHOOL TYPE: Preschool or Daycare Center GRADES: Infant-Toddler
Mission
Our mission is to provide a multicultural academically-enriched dual language preschool program in English and Spanish. We provide quality education coupled with complementary, comprehensive support services which enable us to nurture and enhance our children's individual strengths and needs. Teachers create an environment that promotes the physical, socio-emotional and cognitive development, and collaboration with the whole family. We support our families in seeking resources to foster positive change.
Points Of Pride
1. All teachers have a bachelor's degree in Early Childhood education.- - - - 2. We grew from an original three classroom preschool in 2006 to 23 preschool classrooms currently.- - - - 3. DPW license to Keystone Stars 2 in less than 1.5 years.- - - - 4. High quality education provided to children while parents return to the workforce or for training.
Admissions Policy
1. Three years old before or on Sept. 1 and not five years old before or on Sept. 1- - - - 2. Up to 100% above poverty level- - - - 3. Preferential according to scoring criteria for Head Start (4 years old, homeless, foster, etc.)- - - - 4. Initial packet completion and primary paperwork (copy of birth certificate,social security card, proof of Philadelphia residency, parent Photo ID, current physical/vaccination record, and dental). - - - - 5. Mandatory meeting in May or June after notification of acceptance.- - - - 6. 2nd packet of paperwork
Safety and Culture
For building safety, we have a trained security team who maintains active vigil. We conduct preschool facilities reviews 3-4 times per year. The Facilities Team was restructured to reduce time for repairs and maintenance. - - For child safety, we have trained supervised staff to ensure best practice and play. We follow rigorous dismissal escort practices with appropriate Verbal Release measures. A floater in each hall will provide extra support to the classroom as needed to maintain child ratios.
Hours of Operation
| | |
| --- | --- |
| Sun | - |
| Mon | - |
| Tues | - |
| Wed | - |
| Thur | - |
| Fri | - |
| Sat | - |
Open Seats
No Data Reported