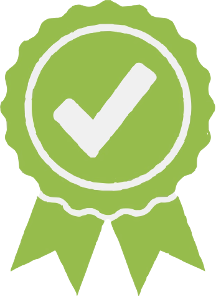 Jane Munn School
PHONE: (215) 483-9024 SCHOOL TYPE: Preschool or Daycare Center GRADES: Toddler-Pre-K (3-4 years old)
Fast Facts
Cost

Per Week

Accepts Subsidy
Provides Meals
Programs
Keystone STARS Rating

4

Accreditations
Student to Teacher Ratio

Preschool=10:1 Toddler=5:1 Older Toddler=6:1
Mission
The goal of Jane Munn School is to provide a safe, nurturing, and cognitively stimulating environment that is developmentally appropriate for each child. We believe there is continuous progress for children from the time they enter the center until they leave. The children's developmental needs are the basis for the learning experience planned by our trained staff no matter if they are 12 months or 4 years. Jane Munn School is a special place to grow and learn!
Points Of Pride
We have been NAEYC Accredited since 1994.
We are a 4 STAR-Accredited Keystone STARS center, which is the highest possible quality rating in the Keystone STARS program.
We have an excellent staff many of whom already hold degrees in Education but all continue to increase their knowledge of Early Childhood Education through training and degree programs.
The Jane Munn School has been providing quality early childhood education to the community for almost 40 years!
Admissions Policy
Jane Munn School admits children from 12 months to 4 years. Enrollment papers will need to be completed including an Emergency Contact Form, Parent Contract, and Child Health Assessment along with other forms. Admission shall be made without regard to race, color, creed, religion, age, national origin(including limited English proficiency), gender, or disability.
Safety and Culture
All staff attends at least 24 hours of training annually.
At least annually the Center conducts Family Surveys to ensure we are meeting the needs of our children and their families.
We are evaluated annually by the Keystone STARS program to ensure we are continuing to provide quality childcare based on their Environmental Rating Scales.
Hours of Operation
| | |
| --- | --- |
| Sun | - |
| Mon | 8:00 AM - 5:30 PM |
| Tues | 8:00 AM - 5:30 PM |
| Wed | 8:00 AM - 5:30 PM |
| Thur | 8:00 AM - 5:30 PM |
| Fri | 8:00 AM - 5:30 PM |
| Sat | - |
Open Seats
No Data Reported