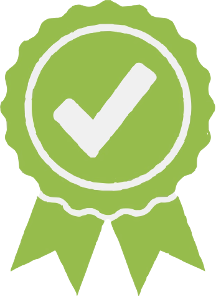 Young World Early Learning Center
PHONE: (215) 763-7656 SCHOOL TYPE: Preschool or Daycare Center GRADES: Infant-Toddler
Fast Facts
Cost
Accepts Subsidy
Provides Meals

1

Programs

Head Start;Head Start Supplemental;PreK Counts

Keystone STARS Rating

3

Accreditations
Student to Teacher Ratio
Mission
We, at Young World, believe in traditional values and acquire them through innovative means and ideas. The purpose of Young World is to provide a safe, healthy, cheerful and exciting environment for children of a very tender and susceptible age. Young World shall provide children with a matured environment to include developmentally appropriate experiences that promote social, emotional, physical and intellectual development towards the overall goal of "Social Competence.�
Points Of Pride
1. We are a family oriented facility that has a rich history of providing care.- - - - 2. We have over 18 years of service.- - - - 3. Our staff are certified, trained, and experienced in taking care of children.- - - - 4. We have just celebrated our 17th anniversary in providing the best early learning experience.
Admissions Policy
Parents must provide:- Valid photo ID- birth certificate- valid physical;immunization record; dental record - custody papers - health insurance card - completed enrollment application - Registration Fee: nonrefundable $75.00- - - - Child must be six weeks old and no older than 5. For preschool, child must have turned three before September 1st of the current school year.
Safety and Culture
We maintain a positive safe learning environment, readily available First-Aid, and CPR certified teachers.
Hours of Operation
| | |
| --- | --- |
| Sun | - |
| Mon | - |
| Tues | - |
| Wed | - |
| Thur | - |
| Fri | - |
| Sat | - |
Open Seats
No Data Reported