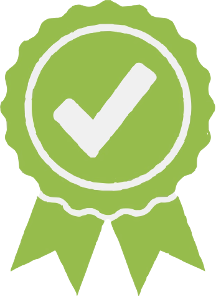 Something To Grow On Edu
PHONE: (215) 747-0900 SCHOOL TYPE: Preschool or Daycare Center GRADES: Infant-Pre-K (3-4 years old)
Fast Facts
Cost

Per Week

Accepts Subsidy
Provides Meals

1

Programs

PHLpreK

Keystone STARS Rating

3

Accreditations
Student to Teacher Ratio

10:1
Mission
We provide a developmentally appropriate program for children ages 3 to 5 years. STGO believes that each child is unique and therefore requires a program that stimulates their individuality. The Center provides activities that enable children to explore and enhance their intellectual, creative, social, emotional, and physical development using the Creative Curriculum.
We provide an environment where children feel comfortable, safe and secure and can therefore be "open to learn." We are a Keystone Stars facility.
Points Of Pride
1 Our Pre-K program has successfully graduated children who have been accepted to private kindergarten programs on the mainline.
2. We have proudly participated in the PHLpreK program from the beginning.
3. All of our teachers hold degrees.
4. Our facility scored a 6/7 on the Keystone Stars Environmental Rating Scale (ERS).
Admissions Policy
STGO provides quality child care services to children between the ages of 3-5yrs. We require that parents make an appointment to visit the program, along with their child, to ascertain if this program meets their needs.
We are currently providing the PHLpre-K program.
Safety and Culture
Staff members do a daily health/safety checklist, both indoors and outdoors. All children are monitored closely to ensure that health/safety issues are minimized. Children are encouraged to reach their highest potential through individualized lesson plans and assessment tools.
Hours of Operation
| | |
| --- | --- |
| Sun | - |
| Mon | 7:30 AM - 5:30 PM |
| Tues | 7:30 AM - 5:30 PM |
| Wed | 7:30 AM - 5:00 PM |
| Thur | 7:30 AM - 5:30 PM |
| Fri | 7:30 AM - 5:30 PM |
| Sat | - |
Open Seats
| | |
| --- | --- |
| Grade Level | Open Seats |
| Pre-K (3-4 years old) | 30 |
| Total | 30 |