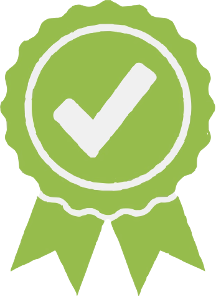 Miss Martys Preschool
PHONE: (215) 843-8299 SCHOOL TYPE: Preschool or Daycare Center GRADES: Infant-Pre-K (3-4 years old)
Fast Facts
Cost

0Per Week

Accepts Subsidy

1

Provides Meals

1

Programs

CcisSubsidy;PHLpreK

Keystone STARS Rating

4

Accreditations
Student to Teacher Ratio

Varies by Age
Mission
Miss Marty's Pre-School exists to provide children with a quality early learning experience by nurturing each child's needs and unique dreams. We encourage individual growth by coaching and nurturing life skills that focus on goodness, respect and positive approach to life that acts as a solid basis on which to build a beautiful future.
Points Of Pride
From the moment we opened our doors over fifty-five years ago, our philosophy that each child is an individual with separate needs, unique dreams, and unlimited potential has stood as a basis for all that happens here.- We are open twelve months out of the year.- SUMMER is a lot of fun at our center - we make sure we balance all the excitement with story time and an engaging reading /writing program. FIELD TRIPS destinations for summer fun and education.
Admissions Policy
Child Health Assessment
Emergency Contact Information "Getting to Know You" family/child fact sheet
Family Agreement
Registration Fee
Children will be placed in the age-appropriate classroom immediately if space is available.
If no seats are available, the child will be placed on a wait list and will be placed as soon as a seat becomes available.​
Safety and Culture
Highly Qualified Staff with years of experience in the Early Childhood Education field of academic studies.
Certified teachers, with degrees in elementary education.
We have a diverse staff of educators able to meet the needs of our enrolled children.
Hours of Operation
| | |
| --- | --- |
| Sun | - |
| Mon | 6:30 AM - 6:00 PM |
| Tues | 6:30 AM - 6:00 PM |
| Wed | 6:30 AM - 6:00 PM |
| Thur | 6:30 AM - 6:00 PM |
| Fri | 6:30 AM - 6:00 PM |
| Sat | - |
Open Seats
| | |
| --- | --- |
| Grade Level | Open Seats |
| Infant | 4 |
| Toddler | 4 |
| Total | 8 |