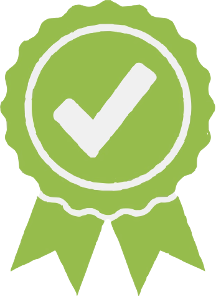 Ken-Crest Services-South Center
PHONE: (215) 271-8908 SCHOOL TYPE: Preschool or Daycare Center GRADES: Infant-Toddler
Mission
KenCrest assures that people have the opportunity to live well in the community, earn the respect of others, and control their own lives. KenCrest's mission is to provide services to individuals who have or are at risk of having intellectual or developmental disabilities (I/DD) or autism in a manner that respects individual rights, enhances potential, and enables people to have control over their own lives.
Points Of Pride
1. Most of the children at our centers are from low-income families and enrolled in Head Start, Pre-K Counts, Child Care (before and after care)- - - - 2. Word of mouth referrals: Our best source of referral is recommendations to families about our program by families who are currently enrolled. - - - - 3. KenCrest has a significant ESL population in all sites as well as trained staff that support our families in the communities by embracing their culture background and make it part of our intentional teaching .
Admissions Policy
We operate under Head Start and PreK Counts guidelines. A health appraisal and shots record for the child is required.
Safety and Culture
The provision of safe and direct supervision of all children in KenCrest facilities is our priority. Children will be supervised at all times while attending KenCrest programs in accordance with DHS policy of adult to child ratios(1 adult of every 10 3 to 5 years old children). All persons working in the facilities and providing care to children will be responsible to ensure that children are supervised by sight and hearing at all times.
Hours of Operation
| | |
| --- | --- |
| Sun | - |
| Mon | - |
| Tues | - |
| Wed | - |
| Thur | - |
| Fri | - |
| Sat | - |
Open Seats
No Data Reported