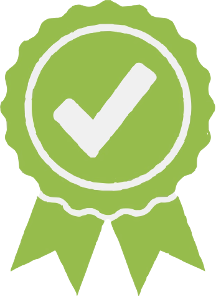 Beautiful Beginnings Childcare II
PHONE: (215) 745-5350 SCHOOL TYPE: Preschool or Daycare Center GRADES: Infant-Pre-K (3-4 years old)
Mission
Beautiful Beginnings Childcare Center is dedicated to providing a safe, healthy, educational, and fun environment. We strive for exceptional childcare, setting a Beautiful Beginning to your child's future.- - We focus on the "whole child" to promote learning. Our educational goals focus on all aspects of development. We believe that all children do not accomplish a particular skill at the same time; our curriculum also supports the needs of children who may not be at a typical level of development.
Points Of Pride
Longevity in employment; low to no staff turnover.
Keystone STAR 3 program for over five years
United Way Success by 6 partner
Mentor program
Admissions Policy
Prior to enrollment, parents must tour the entire program. Tours are scheduled to fit parent's convenience. Once a family chooses to enroll they will schedule a time for paperwork. At this time the Getting to Know You Survey will be completed. We will accommodate families if they would like to schedule a pre-enrollment visit for the child to spend some time in their assigned age group prior to their official start day. The parent would be required to stay for this visit.
Safety and Culture
We focus on individualized planning for all of the children in our care. We use the process of observations to determine the needs of every child, then assess our program strategies to meet these needs and guide the children to their next developmental milestone.

We are in a secured building that maintains/exceeds all of the appropriate health and safety standards set forth by DPW and/ Keystone Stars.
Hours of Operation
| | |
| --- | --- |
| Sun | - |
| Mon | - |
| Tues | - |
| Wed | - |
| Thur | - |
| Fri | - |
| Sat | - |
Open Seats
No Data Reported