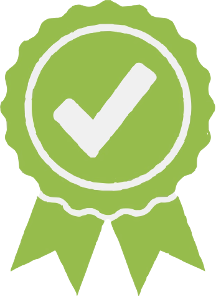 Spin Ups And Downs Day Care
PHONE: (215) 612-7500 SCHOOL TYPE: Preschool or Daycare Center GRADES: Infant-Pre-K (3-4 years old)
Mission
We promote and support the growth and development of children and their families by providing developmentally appropriate early care and education in inclusive environments. This leads to the acheivement of outcomes established through partnership with families and guided by the Early Learning Standards of PA. - - - - - - - - Children's Services is dedicated to creating a loving environement where children feel safe and secure allowing for maximum development and learning. Teams are devoted to building partnerships.
Points Of Pride
1. As a STAR 4 facility, we provide the highest quality early care and education services; we have a training dept that trains our employees. - - - - 2. Inclusive environment: blending services for children (childcare, early intervention, Head Start and Pre-K Counts).- - - - 3. Teams are devoted to building relationships with families and community that enable us to continually improve the educational services.- - - - 4. SPIN provides a good start to a happy and healthy life for our children.
Admissions Policy
Child Care: fee for service for children one to school age. Families can apply for CCIS. - - - - - - - - Early Intervention (partner with Elwyn): child must have an evaluation report that identifies areas of delay and then an individual plan with identified services. - - - - - - - - Head Start and Pre- K Counts (partner with the School District of Philadelphia): program for 3 and 4 year olds; child must be 3 by Sept 1st. This is a two year program. Parent must be Philadelphia resident and income eligible. Intake packet includes medical information, birth certificate and proof of income.
Safety and Culture
We have ongoing staff observations and performance review annually, setting goals for future growth and ongoing environmental assessments of the classrooms and health and safety checks. - - - - - - - - We also participate in the Child and Adult food care program to provide nutritional meals. - - - - - - - - We use input from families and employees at family meetings. - - - - - - - - We share updated resources and materials with those providing direct services to the children and stay up to date with all licensure requirements.
Hours of Operation
| | |
| --- | --- |
| Sun | - |
| Mon | - |
| Tues | - |
| Wed | - |
| Thur | - |
| Fri | - |
| Sat | - |
Open Seats
No Data Reported