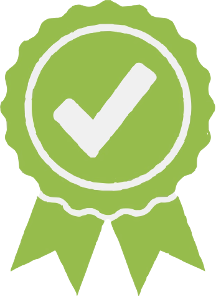 Anna Mae Guille FCCH
PHONE: (215) 338-3114 SCHOOL TYPE: Preschool or Daycare Center GRADES: Infant-Pre-K (3-4 years old)
Mission
My Philosophy is childhood should be a time of fun, laughter and discovery, not of schedules or pressures. Every child needs opportunities and time to explore and develop their own personal interest. Rather than the teacher's, we facilitate and guide. Our environment promotes the social, cognitive, emotional development and motor skills of each child. We use a play and nature based curriculum, but do ensure the PA State Standards are met with activities to promote growth and curiosity in each child.
Points Of Pride
1. 4-star Keystone Star and accredited facility- - - - 2. Featured on Mrs. Obama's "Let's Move It" blog.- - - - 3. In 28 years, no Department of Public - Welfare complaints have been made.- - 4. Have a city contract to provider PreK with the City of Philadelphia- - - - 5. Low child and teacher turnover rate; most children age out.
Admissions Policy
Paperwork
Safety and Culture
We use lesson plans, state standards, and have fun. I can give you reasons for why your child benefited from the activities or games they just played.
Hours of Operation
| | |
| --- | --- |
| Sun | - |
| Mon | - |
| Tues | - |
| Wed | - |
| Thur | - |
| Fri | - |
| Sat | - |
Open Seats
No Data Reported