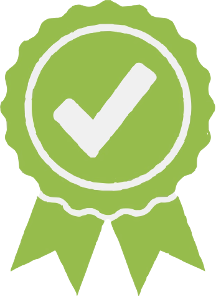 First Step To Success Family Child Care
PHONE: (215) 224-6811 SCHOOL TYPE: Preschool or Daycare Center GRADES: Infant-Pre-K (3-4 years old)
Mission
We provide quality, reliable day care to let our children thrive and grow. This is most crucial in the earliest years, when children are developing at a phenomenal rate. Children require consistent care in order to feel secure. This type of care can only be provided in a home environment, in which the child interacts with the same caregiver all day. - - - - We provide open and honest communication about your child. The importance of communication and establishing a good relationship between parents and providers is essential here at First Step to Success Family Child Care.
Points Of Pride
1. Keystone STAR 4 rating.- - - - 2. Reputable accreditation.- - - - 3. Hours of operation from 6am. to 6pm.- - - - 4. We have stakeholder resources.
Admissions Policy
Safety and Culture
I pride myself on maintaining a warm, loving and safe environment. - - - - We have/demand that:- - o Working smoke detectors are on each floor.- - o Working carbon monoxide detectors.- - o No guns or firearms on the premises.- - o Properly maintained fire extinguishers. - - o Toys are age appropriate and in good shape. - - o Covered electrical outlets. - - o Cleaners and chemicals are out of reach. . - - o Certifications in CPR and Pediatric First Aid. - - o Outside play areas with a locked fenced gate. - - o Children do not play outside unsupervised.
Hours of Operation
| | |
| --- | --- |
| Sun | - |
| Mon | - |
| Tues | - |
| Wed | - |
| Thur | - |
| Fri | - |
| Sat | - |
Open Seats
| | |
| --- | --- |
| Grade Level | Open Seats |
| Pre-K (3-4 years old) | 3 |
| Total | 3 |