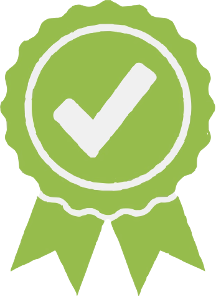 Blessed Trinity Regional Catholic School (Preschool/Daycare)
PHONE: (215) 338-9797 SCHOOL TYPE: Preschool or Daycare Center GRADES: Infant-Toddler
Fast Facts
Director

Linda Milewski

Phone Number

(215) 338-9797

Neighborhood

Mayfair

SEPTA Routes

66, 88

K-12 School
Cost
Accepts Subsidy
Provides Meals

1

Programs
Keystone STARS Rating
Accreditations
Student to Teacher Ratio
Mission
Rooted in the gospel of Christ, BT is a diverse community with a rich tradition of academic excellence, faith, & formation of personal development. Promoting academic excellence along with spiritual/artistic/emotional/athletic growth in a Christ centered environment, faculty & parents form an educational partnership, serving each child as unique individuals. Students, empowered with a sense of respect/understanding/compassion, prepare to succeed, lead & serve in the global society of the 21st century.
Points Of Pride
Award winning Children's Literacy Initiative Program:- - - - 1. CLI works with teachers to transform instruction- - - - 2. Children become powerful readers, writers & thinkers; learn parts of speech, phonics & punctuation in a vibrant literary environmment- - - - 3. In a sample of 10 Catholic elementary school classrooms, 92.3% of children scored at or above the nationalaverage on the Peabody Picture Vocabulary Test in Spring 2016- - - - 4. All teachers are degreed & have one-on-one professional development
Admissions Policy
Parents must supply copy of immunization record, original state-issued birth certificate, and baptismal cetificate (if applicable). - - - - - - - - Age Requirements:- - - - Pre-K 3: 3 years old by September 1- - - - Pre-K 4: 4 years old by September 1- - - - Kindergarten: 5 years old by September 1- - - - - - - - Children must be potty trained.
Safety and Culture
Visitors have access to the school through one main door which has an intercom and a camera. There are two camera monitors: one in the main office and one in the principal's office. - - - - - - - - Visitors are permitted to enter once they have identified themselves and the reason for their visit. All who enter the school must sign in at the main office where they are issued a visitor's name tag. If a student is dismissed early, a parent/guardian must sign out the student in a dismissal log.
Hours of Operation
| | |
| --- | --- |
| Sun | - |
| Mon | - |
| Tues | - |
| Wed | - |
| Thur | - |
| Fri | - |
| Sat | - |
Open Seats
No Data Reported