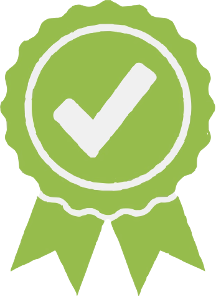 St. Francis Xavier School (Preschool/Daycare)
PHONE: (215) 763-6564 SCHOOL TYPE: Preschool or Daycare Center GRADES: Infant-Toddler
Fast Facts
Director

Dolores M. Butler

Phone Number

(215) 763-6564

Neighborhood

Fairmount

SEPTA Routes

32, 48, 7

K-12 School
Cost
Accepts Subsidy
Provides Meals
Programs
Keystone STARS Rating
Accreditations
Student to Teacher Ratio
Mission
St. Francis Xavier School is a parish primary school of the Archdiocese of Philadelphia comprising a Pre-K through 8th Grade program. St. Francis Xavier School works in partnership with "the first school of Christian life," the family. United with our families, we foster a love for Jesus, His Church, His Sacraments and a life of prayer. We are pledged to maintain and constantly improve an excellent academic program that prepares our students for the vocation to which they are called by God.
Points Of Pride
1. Happy and loving learning environment- - 2. Children leave Pre-K and Kindergarten well-prepared with the reading and math skills that will guarantee success in the next grade. - - 3. Strong communication between teachers and parents- - 4. Waiting lists every year
Admissions Policy
Birth Certificate- - Baptism Certificate if Catholic- - Record of required immunizations- - Must be 4 by September 1st for Pre-K- - Must be 5 by September 1st for Kindergarten- - Must be potty trained- - - Open House visit important but not mandatory
Safety and Culture
The school building is secure during school hours and after care hours (7:15 a.m. - 6:00 p.m.)- - Access to the school is available through one main entrance that has a camera/intercom that allows us to: - - 1) identify persons at the door; - - 2) understand the nature of their business/visit; - - 3) determine whether or not to admit the person/s.- - All who enter must report to the main office and be escorted through the school if necessary. Students must be signed out at the main office if picked up early.
Hours of Operation
| | |
| --- | --- |
| Sun | - |
| Mon | - |
| Tues | - |
| Wed | - |
| Thur | - |
| Fri | - |
| Sat | - |
Open Seats
No Data Reported