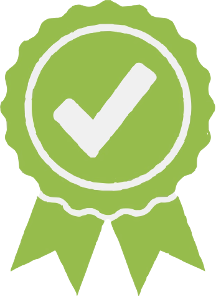 Mother of Divine Grace (Daycare/Preschool)
PHONE: (215) 426-7325 SCHOOL TYPE: Preschool or Daycare Center GRADES: Infant-Toddler
Fast Facts
Director

Mrs. Annette Rieser

Phone Number

(215) 426-7325

Neighborhood

Richmond

SEPTA Routes

Bus (15, 54)

K-12 School
Cost
Accepts Subsidy
Provides Meals

1

Programs
Keystone STARS Rating
Accreditations
Student to Teacher Ratio
Mission
The importance of family-centered education is paramount to our educational philosophy and that philosophy is enlivened by our school family's presence as part of our Worshiping Community. We recognize that parents and guardians play a major role in the development and success of their children. They also play an integral role in the success of our school. All parents are encouraged to get involved to enhance the quality of the educational experiences for our children.
Points Of Pride
1. Middle States Accredited - - - - We are partners with the following:- - 2. PortSide Art Center- - 3. Sprout TV- - 4. University of Pennsylvania
Admissions Policy
To register your child at - - Mother of Divine Grace Parish School- - you need the following items for registration:- - - - *Child's birth certificate- - - - *Child's social security card- - - - *Child's immunization records- - - - *Child's sacramental certificate- - (Baptism, Penance, Communion, Confirmation)- - - - *Child's last report card- - - - *Any necessary court papers- - - - *Letter from the pastor of the parish you are a registered member of if you are not a member of Mother of Divine Grace Parish.- - - - *Registration fee
Safety and Culture
We have developed strict policies/guidelines which must be adhered to by every adult salaried and/or volunteer who has any contact with children participating in any way in the life of the faith community. Those requirements are the following:- - - - †Criminal background check and child abuse clearance.- - †Attendance at Safe Environment training.- - †Acknowledgement of Ministerial Behavior.- - †Pennsylvania Child Abuse History Clearance- - †Check of any Federal Criminal History by the FBI.
Hours of Operation
| | |
| --- | --- |
| Sun | - |
| Mon | - |
| Tues | - |
| Wed | - |
| Thur | - |
| Fri | - |
| Sat | - |
Open Seats
No Data Reported