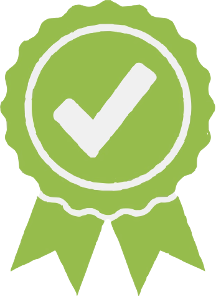 Our Lady of Port Richmond School (Preschool/Daycare)
PHONE: (215) 739-1920 SCHOOL TYPE: Preschool or Daycare Center GRADES: Infant-Toddler
Fast Facts
Director

Sister Mary Ripp

Phone Number

(215) 739-1920

Neighborhood

Richmond

SEPTA Routes

Bus (#15, 60); Richmond St. Bus Station
Cost
Accepts Subsidy
Provides Meals

1

Programs
Keystone STARS Rating
Accreditations
Student to Teacher Ratio
Mission
Our Lady of Port Richmond Regional Catholic School forms Catholic students to be full and practicing members of the Church. It is a center of evangelization that calls all to live fully the message of Jesus Christ, and is a center of academic excellence that vigorously prepares students to be contributing members of the global community.
Points Of Pride
Award-winning Children's Literacy Initiative Program:- - 1. CLI works with teachers to transform instruction.- - 2. Children become powerful readers, writers and thinkers and learn parts of speech and punctuation in a fun, vibrant literary environment- - 3. In a sample of 10 Catholic Elementary School classrooms, 92.3% of children scored at or above the national average on the Peabody Picture Vocabulary Test in Spring 2013- - 4. All teachers have degrees (BA/BS/MA/MEd) and have one-on-one professional development.
Admissions Policy
Pre-K 3: Must be 3 and potty trained by September 1- - Pre-K 4: Must be 4 by September 1- - Kindergarten: Must be 5 by September 1- - Registration documents needed are as follows: immunization records, birth certificate, baptismal certificate (if Catholic), and emergency contact information
Safety and Culture
To maintain a positive and safe learning environment, we continue to use a video surveillance and system at the front door of the school, accompanied by an intercom and security-grade doors. There is no direct access to the school building from any entrance way and there are two-way PA systems in all classrooms to allow for optimal communication. Additionally, we continue to administer fire, lockdown and shelter-in-place drills.
Hours of Operation
| | |
| --- | --- |
| Sun | - |
| Mon | - |
| Tues | - |
| Wed | - |
| Thur | - |
| Fri | - |
| Sat | - |
Open Seats
No Data Reported