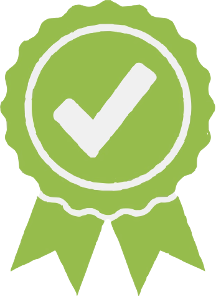 St. Anselm Catholic School (Preschool/Daycare)
PHONE: (215) 632-1133 SCHOOL TYPE: Preschool or Daycare Center GRADES: Infant-Toddler
Fast Facts
Director

Geraldine Murphy

Phone Number

(215) 632-1133

Neighborhood
SEPTA Routes

84

K-12 School
Cost
Accepts Subsidy
Provides Meals
Programs
Keystone STARS Rating
Accreditations
Student to Teacher Ratio
Mission
By recognizing the dignity of its student and teachers through their unique gifts and talents, Saint Anselm Catholic School strives to provide academic excellence in an environment permeated with the Gospel message of Jesus Christ.
Points Of Pride
1. Award-winning Children's Literacy Initiative Program, which works with teachers to transform instruction.- - - - 2. Children become powerful readers, writers, and thinkers; learn phonics, parts of speech, & punctuation in a fun, vibrant literacy environment.- - - - 3. In sample of 10 Catholic elementary school classrooms 92.3% of students scored at or above the national average on the Peabody Picture Vocabulary Test in spring 2013. - - - - 4. All teachers have degrees (BA/BS/MA/M.Ed.) & have one-on-one professional development.
Admissions Policy
Pre-K: Child must be 4 by September 1- - - - Kindergarten: Child must be 5 by September 1- - - - **All students are accepted on a probationary basis until the first marking period.- - - - - - - - Children must be up to date on immunizations.
Safety and Culture
Our school practices all drills (fire, lockdown, shelter in place, etc.) and is prepared to the best of its ability for safety issues. All doors are locked and access is available through the main office only. Our teachers are trained in safety practices.
Hours of Operation
| | |
| --- | --- |
| Sun | - |
| Mon | - |
| Tues | - |
| Wed | - |
| Thur | - |
| Fri | - |
| Sat | - |
Open Seats
No Data Reported