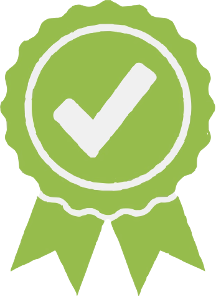 St. Christopher School (Preschool/Daycare)
PHONE: (215) 673-5787 SCHOOL TYPE: Preschool or Daycare Center GRADES: Infant-Toddler
Fast Facts
Director

Mary Tremper

Phone Number

(215) 673-5787

Neighborhood

Somerton

SEPTA Routes

Bus (Bustleton Ave, Byberry, X)

K-12 School
Cost
Accepts Subsidy
Provides Meals

1

Programs
Keystone STARS Rating
Accreditations
Student to Teacher Ratio
Mission
By partnering with parents, we will serve each child as he/she learns, grows in self-esteem, and develops his/her own unique talents and skills. - - - - - - - - At St. Christopher School we aspire to empower students to become life-long learners, people of faith, and responsible, involved participants of a global society that values human dignity, peace, and social justice.
Points Of Pride
1. Partnership with Liberty Museum - Young Heroes Club.- - - - 2. All students participate in service to the community.- - - - 3. Charter member of the National Junior Honor Society.- - - - 4. Strong anti-bullying -Character Education Program.
Admissions Policy
Parents must complete enrollment paperwork and children must fulfill age requirements by September 1st.- *3 yr old Program: Student needs to be 3 yrs by Sept 1.- - *4 yr old Program: Student needs to be 4 yrs by Sept 1.
Safety and Culture
We have continued staff development to promote the teaching of 21st century skills and learning and the safety of academic environment.- - We provide (that):- - -Anti-bullying/Character Education Program- - -Teacher/Adult Supervision of students- - -All doors are locked at all times with visitors using one main entrance and signing-in- - -Cameras monitor school yards and entrances
Hours of Operation
| | |
| --- | --- |
| Sun | - |
| Mon | - |
| Tues | - |
| Wed | - |
| Thur | - |
| Fri | - |
| Sat | - |
Open Seats
No Data Reported