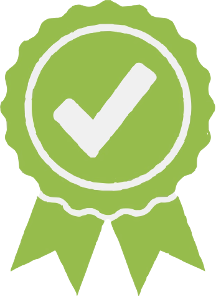 Our Mother of Consolation (Preschool/Daycare)
PHONE: (215) 247-1060 SCHOOL TYPE: Preschool or Daycare Center GRADES: Pre-K (3-4 years old)
Fast Facts
Director

Dr.Dr. Patricia Sheetz

Phone Number

(215) 247-1060

Neighborhood

Chestnut Hill

SEPTA Routes

Chestnut Hill East Line

K-12 School
Cost
Accepts Subsidy
Provides Meals
Programs
Keystone STARS Rating
Accreditations
Student to Teacher Ratio

10 to 1
Mission
Our Mother of Consolation Parish School is dedicated to the mission of educating the children of parishioners as well as others who entrust their children to our care. As an institution of Catholic education, our purpose is to teach Catholic values and to contribute to the formation of educated Christian persons who live and proclaim the message of our Lord Jesus Christ. Through a fully integrated curriculum, a qualified faculty is committed to the teaching of Catholic values that fosters the intellectual, moral and spiritual potential of students. By maintaining a strong identity as a parish school, we create a faith filled academic community that promotes mutual respect and social responsibility.
Points Of Pride
Religion • Mathematics Introduction Integrated Language Arts Introduction Introduction - Social Studies Introduction Science Introduction Concepts and Music and Movement, Large/Small Motor Activities, Art History
STEM
Music
Physical Education
Spanish
Admissions Policy
Students must meet the state requirements for age (3 years old by Sept 1 for Pre-K 3; 4 years old by Sept 1 for Pre-K 4). Parents must meet with the principal for an interview, and the student must visit the class for a Visit Day.
Safety and Culture
Our school parents will enter the school at the main entrance of the school building. The school campus is monitored by 18 security cameras that view and record campus/inside hallway activities.
Hours of Operation
| | |
| --- | --- |
| Sun | - |
| Mon | 7:45 AM - 2:30 PM |
| Tues | 7:45 AM - 2:30 PM |
| Wed | 7:45 AM - 2:30 PM |
| Thur | 7:45 AM - 2:30 PM |
| Fri | 7:45 AM - 2:30 PM |
| Sat | - |
Open Seats
| | |
| --- | --- |
| Grade Level | Open Seats |
| Pre-K (3-4 years old) | 5 |
| Total | 5 |