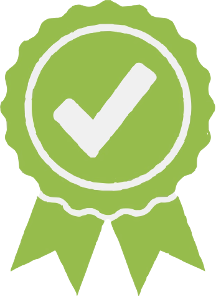 St. Pio Catholic Regional School (Preschool/Daycare)
PHONE: (215) 467-5430 SCHOOL TYPE: Preschool or Daycare Center GRADES: Infant-Toddler
Fast Facts
Director

Eileen E. Wilson

Phone Number

(215) 467-5430

Neighborhood

South Philadelphia

SEPTA Routes
K-12 School
Cost
Accepts Subsidy
Provides Meals

1

Programs
Keystone STARS Rating
Accreditations
Student to Teacher Ratio
Mission
The mission of St. Pio Catholic Regional School is to support our families and their children through Prayer, Scholarship and Charity.- - We encourage our students to develop a close, personal relationship with God through the many expressions of personal prayer.- - A rigorous curriculum and high academic standards lead our students to value scholarship as the path to a productive and fulfilling future.- - We model acts of charity so our students develop an awareness of the needs of their neighbors.
Points Of Pride
1. Award-winning eighth grade Mathletes Team; This team placed second overall in the 2017 competition.- - 2. Extracurricular activities including Student Council, Liturgy Club, Italian Club, Arts & Crafts Club and sports- - 3. Service activities for our community including Peanut Butter & Jelly Drive, Thanksgiving Food Collection and Mail for the Military- - 4. Our caring, dedicated and experienced faculty and staff
Admissions Policy
For the Preschool Program for 3 year olds and the Prekindergarten Program for 4 year olds:- - - Child must be 3 (or 4 for Pre-K) by September 1st.- - - Child must be fully potty trained.- - - Parent are welcomed to visit and should call the school at 215-467-5430 to make an appointment. - - - Parent must bring the following to the registration appointment: child's birth certificate, child's social security card and, if Catholic, child's baptismal certificate. The registration fee of $100 is due at the time of this appointment.
Safety and Culture
We maintain a positive, safe learning environment through security cameras and automatic locking doors at all entrances, a comprehensive Sign In/Sign Out system, the Safe Child Program to track student attendance, lunch monitors to supervise students in both the cafeteria and the school yard, regular practice of safety drills such as fire, evacuation and shelter in place and a public address system that allows two-way communication between each classroom and the school office.
Hours of Operation
| | |
| --- | --- |
| Sun | - |
| Mon | - |
| Tues | - |
| Wed | - |
| Thur | - |
| Fri | - |
| Sat | - |
Open Seats
No Data Reported