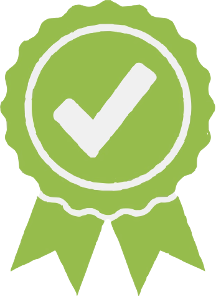 Vare-Washington School: Head Start (Preschool/Daycare)
PHONE: (215) 400-4270 SCHOOL TYPE: Preschool or Daycare Center GRADES: Infant-Toddler
Fast Facts
Director
Phone Number

(215) 400-4270

Neighborhood
SEPTA Routes

Bus (64)

K-12 School
Cost
Accepts Subsidy
Provides Meals

1

Programs

Head Start

Keystone STARS Rating
Accreditations
Student to Teacher Ratio
Mission
The mission of the Office of Early Childhood Education is to provide high quality, comprehensive, developmentally appropriate programs and services for children from birth to age six and their families. The focus and purpose of our work is to ensure that every child in Philadelphia is safe, healthy, and arrives at school ready to learn and succeed. Our guiding principles are systemic in approach, grounded in research, and are characterized by significant levels of parent involvement and community support.
Points Of Pride
1. High quality comprehensive, developmentally appropriate services for children three to five years of age and their families. - - - - 2. Positive and productive relationships between the teachers and families.- - - - 3. Diverse student population- - - - 4. Partnerships with a variety of government and community organizations to support children and families.- - - - Please visit the K-8 Schools profile for this School District of Philadelphia school at the GreatPhillySchools.org website.
Admissions Policy
The Head Start program is a free pre-kindergarten program for eligible three and four-year-olds. To be eligible, a child must be at least 3 years old on or before September 1, 2017, children must reside in Philadelphia, PA, and the family must be income-eligible according to current Federal Head Start Poverty Guidelines for family size. - - - - - - - - Space is limited and not all eligible children will be enrolled. For additional information, please visit our FAQs at http://webgui.phila.k12.pa.us/offices/e/earlychild/faqs. - - - - - - - - Once eligibility is established, admission is based on need and availability of space. - - - - - - - - Applications are available on-line at http://webgui.phila.k12.pa.us/offices/e/earlychild/forms and by contacting the Prekindergarten Head Start program at the contact information listed below.
Safety and Culture
All School District of Philadelphia pre-k centers have adopted the protocols established by the Office of School Safety. In addition, each center conducts routine health and safety checks.
Hours of Operation
| | |
| --- | --- |
| Sun | - |
| Mon | - |
| Tues | - |
| Wed | - |
| Thur | - |
| Fri | - |
| Sat | - |
Open Seats
No Data Reported