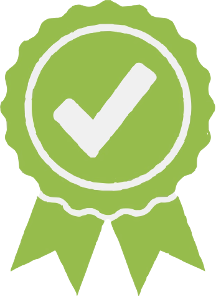 Germantown Friends School Early Childhood
PHONE: (215) 951-2345 SCHOOL TYPE: Preschool or Daycare Center GRADES: Toddler-Pre-K (3-4 years old)
Fast Facts
Director

Sarah McMenamin, Ed.D

Phone Number

(215) 951-2345

Neighborhood

Germantown

SEPTA Routes
K-12 School
Cost

Per Year

Accepts Subsidy
Provides Meals
Programs
Keystone STARS Rating
Accreditations
Student to Teacher Ratio
Mission
Germantown Friends School is dedicated to reaching that of God in every person. Our mission is to seek truth, challenge the intellect, honor differences, embrace the city, and nurture each student's mind, body and spirit.
Points Of Pride
At Germantown Friends School, education is a celebration. Guided by rich, freshly relevant Quaker values, we enable each student's light to shine and foster creativity and an exhilarating love of learning.
Early Childhood at Germantown Friends School provides a vibrant and engaging educational experience for the youngest members of our community.
At both our Main and Center City campuses, we join with our neighbors—artists and authors, families and shopkeepers, students and entrepreneurs—to welcome new voices and advance the common good, opening ourselves up to the brilliant diversity of the world. Combining structured activity and free exploration, our Early Childhood curriculum ignites a natural curiosity while providing the foundation necessary for success in Kindergarten—and beyond.
Learn more here:
Main Campus
Germantown
31 W. Coulter Street
Philadelphia, PA 19144

Center City
The Curtis Center
601 Walnut Street
Philadelphia, PA 19106
Admissions Policy
The admissions process for Early Childhood at GFS consists of an online application, a family tour with your child, and a separate playdate, during which your child will be observed in a classroom setting.
Tours and playdates occur on weekday mornings. Please call 215-951-2345 to schedule appointments.
Read more about the application process here: http://bit.ly/GFSECapp
Note: Children must be at least 2 years, 7 months old by September 1, 2021, to enroll for the 2021-22 school year.
Safety and Culture
Hours of Operation
| | |
| --- | --- |
| Sun | - |
| Mon | 8:15 AM - 3:00 PM |
| Tues | 8:15 AM - 3:00 PM |
| Wed | 8:15 AM - 3:00 PM |
| Thur | 8:15 AM - 3:00 PM |
| Fri | 8:15 AM - 3:00 PM |
| Sat | - |
Open Seats
No Data Reported