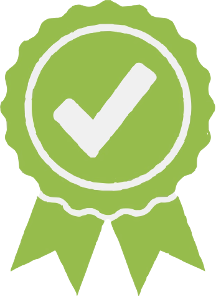 Norris Square Childrens Center
PHONE: (215) 634-2251 SCHOOL TYPE: Preschool or Daycare Center GRADES: Infant-Pre-K (3-4 years old)
Fast Facts
Cost
Accepts Subsidy
Provides Meals

1

Programs

Head Start;Early Head Start;PHLpreK

Keystone STARS Rating

4

Accreditations
Student to Teacher Ratio
Mission
Norris Square Community Alliance (formerly Norris Square Civic Association) is a community development corporation founded in 1983 by a group of community women who desired to take control of their neighborhood and provide a healthy and safe environment for their children. The mission of NSCA is to empower residents to become self-reliant and to unite and build the community by developing and improving the physical, economic, social, cultural and educational aspects of the neighborhood.
Points Of Pride
We are a Keystone 4-star Facility. We are also a NAEYC accredited center. We offer a full immersion dual language program where children are prepared to succeed in school with a knowledge of the Spanish and English languages using the Bilingual Creative Curriculum. At NSCA Early Learning, children learn through play and are encouraged to be curious independent thinkers.
Admissions Policy
For admissions you must complete an application and call to set up an intake appointment to meet with a family worker and complete all necessary paperwork.
Safety and Culture
The mission of the Early Learning Program is to prepare young children academically and socially for successful schooling as bilingual learners in a learning environment that actively engages and empowers staff, parents and community members for healthy living and lifelong learning. - - Children are fed nutritious family style meals which are culturally appropriate. We cook meals onsite and incorporate traditional Latino and Puerto Rican foods and fresh produce. Our Farm-to-Classroom initiative funded by the W.K. Kellogg Foundation incorporates healthy eating, gardening, nutrition lessons, and connections to local farms into the school day. Parents are also given access to nutrition and cooking classes, delicious healthy recipes, affordable produce, and locally grown food.
Hours of Operation
| | |
| --- | --- |
| Sun | - |
| Mon | - |
| Tues | - |
| Wed | - |
| Thur | - |
| Fri | - |
| Sat | - |
Open Seats
| | |
| --- | --- |
| Grade Level | Open Seats |
| Pre-K (3-4 years old) | 1 |
| Total | 1 |