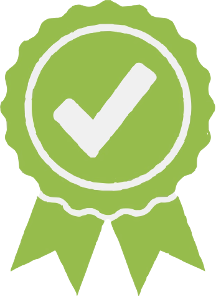 Masjidullah Early Childcare Academy
PHONE: (215) 424-4480 SCHOOL TYPE: Preschool or Daycare Center GRADES: Infant-Pre-K (3-4 years old)
Mission
Masjidullah Early Child Care Academy (MECCA) aims to produce students who are distinguished by their strong family values, religious knowledge, and leadership skills.

MECCA provides an early learning experience that meets the intellectual, moral, social, emotional, and physical needs of each child within a loving and safe Islamic centered environment.
Points Of Pride
MECCA is a proud PHL PreK Provider! We provide FREE child care to preschoolers who turn 3 years old by Sept. 1 and reside in the city of Philadelphia.
Strong Foundation - MECCA focuses on the academic, cognitive, social and emotional development of children and offers Arabic & Islamic Studies daily. While MECCA is based on Islamic principles, children from all faith traditions are enrolled at MECCA.

Healthy Meals - A premier menu selection that consists of fresh fruits, vegetables, and halal-certified meats is prepared on-site daily.

Dual Program - Our preschoolers experience the traditional classroom setting as well as Montessori education. Our Montessori curriculum is based on developing skills needed for practical life (care of person and environment), literacy, sensorial activities, science, art, music, social development, and learning through play.
Admissions Policy
Safety and Culture
MECCA is committed to creating learning environments which enable each student to reach developmental milestones, pursue academic excellence, acquire appropriate social-emotional skills and gain respect for cultural differences, while developing an understanding of Islamic principles.

MECCA is a modern, state of the art, child care facility that distinguishes itself in the child care field. We utilize fingerprint access for parents and caregivers for the safety and security of our families and staff.
Hours of Operation
| | |
| --- | --- |
| Sun | - |
| Mon | 6:00 AM - 6:00 PM |
| Tues | 6:00 AM - 6:00 PM |
| Wed | 6:00 AM - 6:00 PM |
| Thur | 6:00 AM - 6:00 PM |
| Fri | 6:00 AM - 6:00 PM |
| Sat | - |
Open Seats
No Data Reported