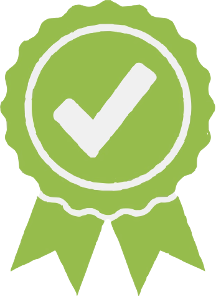 Gt Day Care
PHONE: (858) 751-9116 SCHOOL TYPE: Preschool or Daycare Center GRADES: Toddler-5
Mission
Our mission is dedicated to providing a diverse and respectful community and facilitate a holistic Montessori environment that supports high quality early childhood education for all children living in low-income areas, fostering their learning primarily through professional-support, one-on-one relationships with an caring adult, and assist children in achieving their highest potential as they grow to become self-discipline, life-long learners, confident, competent, caring individuals that are role models for the community.
Points Of Pride
The Montessori Curriculum is a scaffolding educational approach designed to prepare children for life.  At the heart of the Montessori Method is the belief that children possess an innate curiosity about the world around them and a passion for learning.  These natural inclinations translate into the child's desire to engage in authentic, meaningful work. The Montessori environment is carefully prepared and designed to include experiences in the following:
Practical Life Skills. Geography, Sensorial, Art & Music, Language & Writing, Mathematics, Gross/Fine Motor Development, Science & Nature, and Spiritual life/Peace.
In addition, Montessori educates the "whole child" with experiences designed to include both group and individual learning. The classroom environment is further extended to include the utilization of human and physical resources. Which fosters a cohesive community of learners and produces resourceful children possessing self-motivation, creative problem solving and independent thinking skills.
Admissions Policy
Must call to schedule an appointment before enrollment.
Safety and Culture
Hours of Operation
| | |
| --- | --- |
| Sun | - |
| Mon | 6:30 AM - 5:30 PM |
| Tues | 6:30 AM - 5:30 PM |
| Wed | 6:30 AM - 5:30 PM |
| Thur | 6:30 AM - 5:30 PM |
| Fri | 6:30 AM - 5:30 PM |
| Sat | - |
Open Seats
| | |
| --- | --- |
| Grade Level | Open Seats |
| Pre-K (3-4 years old) | 5 |
| Kindergarten | 6 |
| Total | 11 |