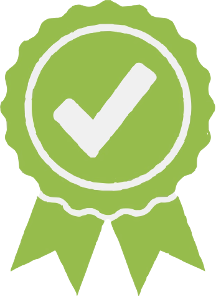 Grace Kids Academy LLC
PHONE: (215) 455-1234 SCHOOL TYPE: Preschool or Daycare Center GRADES: Infant-Pre-K (3-4 years old)
Fast Facts
Cost
Accepts Subsidy
Provides Meals

1

Programs

Early Head Start

Keystone STARS Rating

3

Accreditations
Student to Teacher Ratio

Infant 4:1, Ones 5:1, Twos 6:1, Preschool 9:1
Mission
Our mission is to provide a warm and inviting atmosphere that allows children to develop at their own pace. We strongly believe in establishing a positive self-image for each child. We foster that image, along with nurturing their development in the areas of Intellectual, Social, Spiritual, Physical, and Emotional Skills through a variety of activities. Our program aims to provide a strong foundation for their academic future by making use of play and learning materials designed to help our children gain confidence in all of their abilities. We aim to teach each child the character traits (kindness, obedience, self-control, etc.) that proves God's love for us.
Points Of Pride
Early Head Start- Keystone Star 3- Bilingual Curriculum- Outdoor Playground- Parent Committees- Parent Involvement Encouraged- State Sponsored Food Program (CACFP)
Admissions Policy
Must complete a full registration package before start date including a health assessment and vaccination records.
Safety and Culture
Door Buzzer Security System- Video Surveillance throughout the facility- Licensed by Department of Human Services (DHS)- Internal Health and Safety inspections- Continuous Quality Improvement Plan- - Grace Kids Academy wants all children to have the opportunity to grow physically, emotionally, socially and intellectually by playing, exploring, and learning with others in a fun, safe and healthy environment. We want to encourage our children in learning in a culturally and linguistically diverse environment.
Hours of Operation
| | |
| --- | --- |
| Sun | - |
| Mon | 7:00 AM - 5:30 PM |
| Tues | 7:00 AM - 5:30 PM |
| Wed | 7:00 AM - 5:30 PM |
| Thur | 7:00 AM - 5:30 PM |
| Fri | 7:00 AM - 5:30 PM |
| Sat | - |
Open Seats
No Data Reported