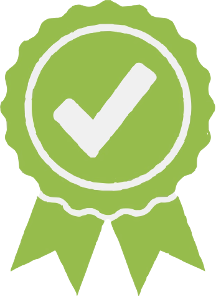 Latonta Godboldt FCCH
PHONE: (267) 357-5562 SCHOOL TYPE: Preschool or Daycare Center GRADES: Toddler-6
Mission
Our priority is reducing the number of children who are deemed at risk and not attending a high quality programs. The mission is to increase chances of success in future educational experiences for every student who attends our program.
Points Of Pride
We're a Star 4 program, as rated by the Keystone Stars.
We're a Nationally Accredited site, as rated by NAFCC.
Our program is operated by a PA Certified Teacher with a Master's Degree in Education.
We offer Free high quality education for children who are 3, 4 and 5 years old.
We offer outstanding Kindergarten transitional assistance to every child individually.
We work collaboratively with every parent to assure their child needs are met.
Admissions Policy
Every family must attend an enrollment orientation session prior to enrolling. Enrollments are filled on a first-come, first-served basis. We keep a running wait list and contact families in the order of the date they reached out to Small Wonders.
Safety and Culture
Our program provides care in a safe and nurturing and inclusive environment. We've operated during the pandemic with no incident's of exposure to COVID-19. Safety is our number one priority at all times. We welcome and embrace families from every culture and background. We believe in supporting the whole child.
Hours of Operation
| | |
| --- | --- |
| Sun | 7:00 AM - 5:00 PM |
| Mon | 7:00 AM - 8:00 PM |
| Tues | 7:00 AM - 8:00 PM |
| Wed | 7:00 AM - 8:00 PM |
| Thur | 7:00 AM - 8:00 PM |
| Fri | 7:00 AM - 8:00 PM |
| Sat | 7:00 AM - 5:00 PM |
Open Seats
| | |
| --- | --- |
| Grade Level | Open Seats |
| Toddler | 2 |
| Pre-K (3-4 years old) | 3 |
| Total | 5 |