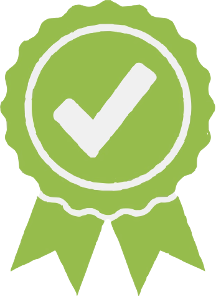 Greater Hope Christian Academy
PHONE: (215) 729-0374 SCHOOL TYPE: Preschool or Daycare Center GRADES: Infant-Pre-K (3-4 years old)
Fast Facts
Director

Marilynn Miles

Phone Number

(215) 729-0374

Neighborhood

South Philadelphia

SEPTA Routes

route 11
Cost
Accepts Subsidy
Provides Meals

1

Programs

PHLpreK

Keystone STARS Rating

2

Accreditations
Student to Teacher Ratio
Mission
Greater Hope along with our parents and community's mission is to provide children an excellent education in a safe and positive learning environment.
Points Of Pride
95% of our graduates attend college and receive scholarships to the various Universities/Colleges. - Greater Hope was one of the first generation Pre-k Counts schools. Most of the student who were in our program have tested higher than most students either in our school or the other schools through-out the city.- Many of the attorney's , politicians, social workers, day care owners are graduates or attendees of Greater Hope.
Admissions Policy
It is imperative, before admission is granted, that a child's school readiness be assessed. For very young students it is important to ensure that the school is able to meet the child's needs and is the best environment for them.- Parents are asked to spend at least three days visiting with their child before the child is finally left without parental support.
Safety and Culture
Greater Hope ensures the well being of each child. Our environment is child-friendly and safe. - Since children are spending more hours in the school environment and less time at home, cozy and home-like touches in the environment increases the comfort of the child (e.g., pillows, baskets, curtains, and cushions) and loving staff.
Hours of Operation
| | |
| --- | --- |
| Sun | - |
| Mon | - |
| Tues | - |
| Wed | - |
| Thur | - |
| Fri | - |
| Sat | - |
Open Seats
No Data Reported