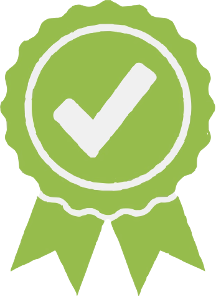 Heavenly Made Creations
PHONE: (215) 365-8451 SCHOOL TYPE: Preschool or Daycare Center GRADES: Toddler-K
Mission
Our mission is to provide high quality early childhood education to children in a safe, fun, loving environment giving families trust and peace of mind.
Points Of Pride
We exhibit commitment, respect, professionalism, and integrity as we guide and assist families in the physical, emotional, cognitive, and social development of their children, and to uplift and inspire them to build their confidence and self esteem. To teach empathy and help children identify their gifts as an individual and a citizen of this world. We mentor and coach staff assuring they are trained, educated, and supported in their work experience and career goals to excel in their future.
Heavenly Made Creations is a comfortable homely environment. Here learning is done by fun and play. We encourage socialization as well as independent play. This is a place where your child will feel safe and happy. We are a place where virtue and honor is reinforced. Heavenly Made Creations is a provider and parent team environment to enhance your child's development.
We provide PA State Aligned, age appropriate curriculum and activities to promote growth and development. We observe and assess our children for child growth and development. We give children quality adult-child interactions. We teach children how to develop respect for the world they live in. We teach and encourage positive conflict resolution. We ensure consistency and fairness in treatment.
Admissions Policy
$25 Enrollment Fee
Complete Enrollment packet
Submit Child Health Report and Emergency contact form
Safety and Culture
We pride ourselves in having a warm, loving and safe environment in which children can explore, learn, and experience things that will promote and enhance their growth and development. We have camera surveillance in our program to monitor safety. Children are supervised at all times.
Hours of Operation
| | |
| --- | --- |
| Sun | - |
| Mon | 7:00 AM - 6:00 PM |
| Tues | 7:00 AM - 6:00 PM |
| Wed | 7:00 AM - 6:00 PM |
| Thur | 7:00 AM - 6:00 PM |
| Fri | 7:00 AM - 6:00 PM |
| Sat | - |
Open Seats
No Data Reported