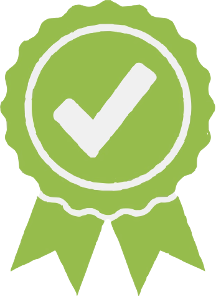 The Magic Years LLC
PHONE: (267) 882-6388 SCHOOL TYPE: Preschool or Daycare Center GRADES: Infant-Pre-K (3-4 years old)
Mission
The Magic Years' mission is to provide affordable early childhood education support to the diverse families within our community, with an emphasis on low-income families. We provide a wide range of age-appropriate learning opportunities for children to develop and grow intellectually, socially, and emotionally.
Points Of Pride
4-Star Rated
Degreed Teachers
Ongoing Staff Development
Curriculum Driven (Creative Curriculum)
Admissions Policy
Safety and Culture
Although the mask mandate has been lifted, The Magic Years still requires staff and children over the age of two to wear a mask inside the building. We are currently offering curbside pickup and dropoff to reduce the number of people inside the building at once. Everyone entering the building is required to wash their hands upon entry. Our doorknobs and entry sink are also cleaned in between children and staff entering and exiting. Also, for every person entering the building, the persons' temperature is checked and has to answer a series of prescreening questions.
Anyone who has tested positive for COVID-19, or been around anyone who has COVID-19 or COVID-19 symptoms are not permitted into the building until they have been quarantined for two weeks and have a negative COVID-19 test.
Hours of Operation
| | |
| --- | --- |
| Sun | - |
| Mon | 7:00 AM - 5:00 PM |
| Tues | 7:00 AM - 5:00 PM |
| Wed | 7:00 AM - 5:00 PM |
| Thur | 7:00 AM - 5:00 PM |
| Fri | 7:00 AM - 5:00 PM |
| Sat | - |
Open Seats
No Data Reported