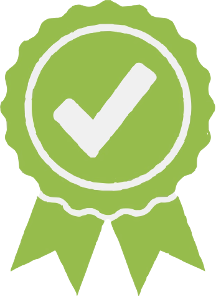 Incredible Kids Learning Center Inc.
PHONE: (267) 579-8299 SCHOOL TYPE: Preschool or Daycare Center GRADES: Infant-Pre-K (3-4 years old)
Mission
The Incredible Kids Learning Center Organization establishes the necessary foundation for future learning endeavors and social relationships by providing an intellectually stimulating environment where children are placed at the forefront of the educational development and empowerment process. Our motto is: "Greatness starts with something Incredible. Children become Great with an Incredible foundation."™
Points Of Pride
The Incredible Kids Learning Center Organization understands that the early stages of the early childhood development process are considerably the most significant time in the life of any family unit as well as the most instrumental time for children as they embark on their educational journey together. It is also during this time where children develop independence and start to notice the world around them. 
Our program fosters positive relationships amongst the children we are blessed to provide educational services to and the adults who we are privileged to work with. With a focus on individualization, we increase each child's individual self -worth and prepare them to become productive members of society. 
Admissions Policy
We require all potential parents to schedule a tour first before enrolling.
Safety and Culture
Please note that keeping your children safe during the COVID-19 pandemic is our utmost priority. We operate in compliance with all guidelines that have been established by the CDC, State of PA, and the City of Philadelphia. We have implemented several new policies and procedures that must be followed by our staff, families, and children to ensure a safe and healthy educational environment. Please note that we will not under any circumstances compromise on high quality care and/or the health and safety practices of your children, our teachers and families. The Incredible Kids Learning Center Organization maintains the highest level of cleanliness, health, and safety practices possible. In preparation for our grand reopening, our entire facility has been thoroughly cleaned with EPA approved products by state recommended professional cleaning companies.
Hours of Operation
| | |
| --- | --- |
| Sun | - |
| Mon | 6:00 AM - 8:00 PM |
| Tues | 6:00 AM - 8:00 PM |
| Wed | 6:00 AM - 8:00 PM |
| Thur | 6:00 AM - 8:00 PM |
| Fri | 6:00 AM - 8:00 PM |
| Sat | - |
Open Seats
No Data Reported