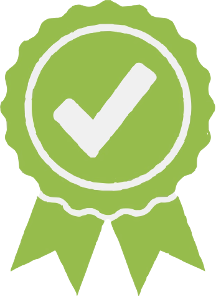 Tots Yearn To Learn 58Th
PHONE: (215) 472-2828 SCHOOL TYPE: Preschool or Daycare Center GRADES: Infant-K
Mission
Tots Yearn To Learn 58th provides children with the social, physical, and cognitive skills necessary to compete as they move along the stages of development. We accomplish this goal by instilling discipline, self-respect, and a thirst for learning that will provide them with the Democratic Life Skills necessary to accomplish their educational and personal goals. Tots Yearn To Yearn 58th believes "Education & Exposure Elevates Everyone"
Points Of Pride
Tots Yearn To Learn Center was founded in 1983 and became a Montessori school in 1996. We changed our name to Tots Yearn To Learn 58th because we now you a curriculum that blends traditional education with Montessori. We now have second generation students that attend our facility with their parents sharing fond memories from the time they were enrolled here. The majority of our students receive a high school diploma with many attending college in Nursing, Business, Education, Science and various fields of study. Our focus is on teaching children to have the self-confidence and discipline to become contributing members of society. Many have broken the chain of poverty and still choose to bring their children to our facility. We are proud to provide a loving nurturing environment where children feel safe and secure. Our parents are our most valued partner as we solve problems collectively and display mutual respect for each other. Communication has been the key to our success and we look forward to the future with hope while aspiring to educate the "whole-child." We truly believe "Education & Exposure Elevates Everyone.
Admissions Policy
Private pay, CCIS, and PhlPreK accepted.
Safety and Culture
Tots Yearn To Learn 58th has been in business for 35 years and focuses on providing a safe nurturing environment. We have established drop-off and pick-up locations for our clients. All parents. children, clients, and community members are welcome to tour our facility between the hours of 630a.m. to 6.00p.m. Monday thru Friday. We welcome all children regardless of race, creed , color or culture and presently have a diverse mix of American society.
Hours of Operation
| | |
| --- | --- |
| Sun | - |
| Mon | 6:30 AM - 6:00 PM |
| Tues | 6:30 AM - 6:00 PM |
| Wed | 6:30 AM - 6:00 PM |
| Thur | 6:30 AM - 6:00 PM |
| Fri | 6:30 AM - 6:00 PM |
| Sat | - |
Open Seats
| | |
| --- | --- |
| Grade Level | Open Seats |
| Infant | 2 |
| Toddler | 4 |
| Pre-K (3-4 years old) | 30 |
| Total | 36 |