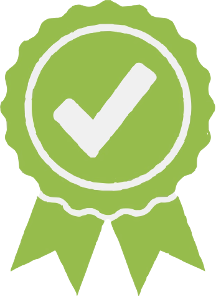 Spring Garden Academy North 17th Street
PHONE: (215) 226-1000 SCHOOL TYPE: Preschool or Daycare Center GRADES: Infant-Pre-K (3-4 years old)
Fast Facts
Director

Candace Wegner

Phone Number

(215) 226-1000

Neighborhood

Tioga

SEPTA Routes

2, 33, Broad Sreet Line

K-12 School
Cost

170Per Week

Accepts Subsidy
Provides Meals

1

Programs

PHLpreK

Keystone STARS Rating

4

Accreditations
Student to Teacher Ratio

1:10
Mission
Spring Garden Academy Child Care Center partners with parents to provide quality care, safety, and a well-rounded education to the children of Philadelphia families, especially those who work or live in our neighborhoods, in an environment designed to meet the needs of children in all areas of development – physical, intellectual, social, emotional, creative, and spiritual. We are committed to a quality and affordable education, and actively help parents secure funding and resources to attend our programs. In our faith-based programs, we integrate a Christian worldview with an emphasis on the spiritual formation and calling of each child. Spring Garden Academy partners with the ministries of our host churches and Next Generation Ministries to help meet the needs of the entire family through education and compassion ministries. We are committed to working with our host churches and Next Generation Ministries to transform the quality of life in our neighborhoods and build a strong faith community. Spring Garden Academy Child Care Center partners with parents to provide quality care, safety, and a well-rounded education to the children of Philadelphia families, especially those who work or live in our neighborhoods, in an environment designed to meet the needs of children in all areas of development – physical, intellectual, social, emotional, creative, and spiritual. We are committed to a quality and affordable education and actively help parents secure funding and
Points Of Pride
Small family center offering PreK-8th grade. Focused on whole child in a family setting. Individualized learning goals for each child in all grades.
Admissions Policy
Tour or meeting with director and application documents.

For Philadelphia's Free PreK program: additional paperwork must be filed with city. We will help parents do this.
Safety and Culture
Committed to emotional and physical safety
Hours of Operation
| | |
| --- | --- |
| Sun | - |
| Mon | 7:00 AM - 6:00 PM |
| Tues | 7:00 AM - 6:00 PM |
| Wed | 7:00 AM - 6:00 PM |
| Thur | 7:00 AM - 6:00 PM |
| Fri | 7:00 AM - 6:00 PM |
| Sat | - |
Open Seats
| | |
| --- | --- |
| Grade Level | Open Seats |
| Pre-K (3-4 years old) | 6 |
| Total | 6 |