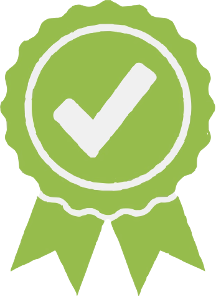 Lil Bits Family Child Care Home
PHONE: (267) 930-7798 SCHOOL TYPE: Preschool or Daycare Center GRADES: Infant-Pre-K (3-4 years old)
Mission
Lil' Bits FCCH's my mission is to motivate students towards excelling in education, citizenship, and personal achievement. Through nurturing, age appropriate activities, increased parent involvement, we encourage unity, spirit, loyalty and cooperation between student, parents, and faculty of Lil' Bits FCCH and its community.
Points Of Pride
Lil' Bits' point of pride are, we provide a safe and stimulating environment for bright and curious children to interact and learn from each other. Providing the highest quality program to educate and entertain children with educational offerings that provide learning opportunities. This program is one in which the potential for learning is open and free to every student to build the whole child (physically, emotionally, socially, intellectually, and creatively). This creates an emphasis on learning through play for the enrichment and enhancement of the child. This will be achieved by allowing the child to explore and have guided activities promoting learning through all of their senses. Teaching children how to explore, investigate, discover, have self awareness, self-esteem, self regulation, and respect of self and others, ultimately creates a well adjusted adult. Individual differences have to be taken into account, while treating each child equally.
Admissions Policy
All admission and enrollment forms must be completed, and enrollment fee paid prior to your child's first day of attendance. 
An enrollment fee equal is due at the time of enrollment. This fee is non-refundable.
Based on the availability and openings, my program admits children from newborn to 5years of age. 
Children are admitted without regard to race culture, sex, religion, national origin, or disability. I do not discriminate based on special needs if a safe, supportive environment can be provided.
Safety and Culture
COVID-19 Pandemic
Mask are required at all times.

I am obligated to implement these procedures for the safety and well-being of everyone at Lil' Bits. I will encourage social distancing as much as possible, but it cannot be guaranteed, it can be a challenge to keep young children separated, regardless of the setting.

I appreciate your assistance in allowing me to do my job. If you have any questions or concerns, please feel free to reach out to me directly. Thank you so much for being part of my family. I know we can all work together to keep our children safe, growing, and happy.

Disclaimer: I pride myself in providing the highest quality of care, safety, and education always.

I will continue to take every precaution to keep all who enter my program healthy during these unprecedented times and will be held harmless.
Hours of Operation
| | |
| --- | --- |
| Sun | - |
| Mon | 6:30 AM - 6:00 PM |
| Tues | 6:30 AM - 6:00 PM |
| Wed | 6:30 AM - 6:00 PM |
| Thur | 6:30 AM - 6:00 PM |
| Fri | 6:30 AM - 6:00 PM |
| Sat | - |
Open Seats
| | |
| --- | --- |
| Grade Level | Open Seats |
| Infant | 1 |
| Toddler | 1 |
| Total | 2 |