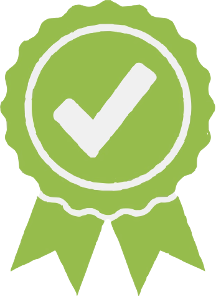 Little Learners Literacy Academy West Porter Street
PHONE: (215) 292-2014 SCHOOL TYPE: Preschool or Daycare Center GRADES: Pre-K (3-4 years old)
Mission
It is in a child's nature to be loving, kind, and happy. At Little Learners Literacy Academy, we strive to preserve that nature as we facilitate their natural curiosity and healthy appetite for learning even as they advance into adulthood.
Little Learners Literacy Academy implements developmentally appropriate programs in a safe and nurturing environment. We believe providing quality early childhood education at an affordable rate is important. The exposure to foundational literacy skills encourages their success in the academic environment. Let us foster your child's academic advancement while also enriching their social skills and solidify a healthy emotional state as they grow older.
Points Of Pride
Smiles, laughter and joyful chatter! All day long, this is what resonates through our facility at Little Learners Literacy Academy. We are a privately-owned and operated Early Childhood Education provider based in Philadelphia, Pennsylvania. Our focused dedication is to bring quality educational programs for the youngest members of the community. Our program provides high quality and affordable care in a diverse atmosphere.
Admissions Policy
Safety and Culture
Hours of Operation
| | |
| --- | --- |
| Sun | - |
| Mon | 7:30 AM - 6:00 PM |
| Tues | 7:30 AM - 6:00 PM |
| Wed | 7:30 AM - 6:00 PM |
| Thur | 7:30 AM - 6:00 PM |
| Fri | 7:30 AM - 6:00 PM |
| Sat | - |
Open Seats
| | |
| --- | --- |
| Grade Level | Open Seats |
| Pre-K (3-4 years old) | 1 |
| Total | 1 |