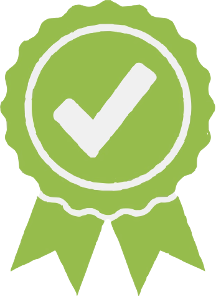 Norwood-Fontbonne Academy (Preschool)
PHONE: (215) 247-3811 SCHOOL TYPE: Preschool or Daycare Center GRADES: Pre-K (3-4 years old)-K
Fast Facts
Director

Dr.Ryan Killeen

Phone Number

(215) 247-3811

Neighborhood

Chesnut Hill

SEPTA Routes
K-12 School
Cost

11665

Accepts Subsidy
Provides Meals
Programs
Keystone STARS Rating
Accreditations
Student to Teacher Ratio

10:1
Mission
Founded in 1920 by the Sisters of Saint Joseph, Norwood-Fontbonne Academy is a Catholic independent academy for preschool to eighth grade students. Committed to a strong academic program, NFA offers both Montessori and creative interactive education enriched by service learning, STEM, and co-curricular experiences. Within a faith-filled community, students are challenged to become self-directed persons who live gospel values, enjoy learning, make reflective choices, and treasure themselves, others, and the Earth.
Points Of Pride
National Blue Ribbon School
Dual-Path program (Montessori or Primary) for ages 3 to grade 3. The two paths merge into the challenging, active learning experiences of grades 4 to 8.
Only one of six Montessori-accredited schools in the state of Pennsylvania; 50 years of Montessori education.
Students matriculate to the area's most selective Catholic and independent high schools. Class of 2019 received 25+ scholarships to multiple prestigious high schools.
Catholic values
Service Learning at all grade levels
Co-curricular offerings (60+) annually that span all ages
Vibrant and active parent community
Unique learning spaces tailored to the needs of different age groups.
Admissions Policy
All applicants complete an Admissions Application Form and return this via mail or in person to NFA with a $110 application fee. Placement into our program is an important element of the admissions process. Whether you are considering our Montessori program, our Primary program, our Intermediate program (Grades 4 to 6), or our Middle School program (Grades 7 and 8), the NFA admissions process is a collaborative discussion between parents (or guardians) and representatives from the school. All applicants participate in an on-campus assessment and visit to the Academy. The evaluation of input from parents, previous educators, the child's visit allows the NFA Admissions team to determine acceptance and the appropriate placement of each applicant.
Safety and Culture
NFA provides all the advantages of a large independent school in a small, nurturing community. NFA's diverse student and parent community shares an appreciation for and commitment to service to others and making reflective decision-making.
Hours of Operation
| | |
| --- | --- |
| Sun | - |
| Mon | 7:45 AM - 3:00 PM |
| Tues | 7:45 AM - 3:00 PM |
| Wed | 7:45 AM - 3:00 PM |
| Thur | 7:45 AM - 3:00 PM |
| Fri | 7:45 AM - 3:00 PM |
| Sat | - |
Open Seats
| | |
| --- | --- |
| Grade Level | Open Seats |
| Kindergarten | 10 |
| Total | 10 |